Langkawi Tour
We're on a mission to create memorable moments and bring personal experiences to the travellers. With a few taps or clicks, travellers can easily discover and book activities in Langkawi. Go, Find & Explore with Langkawi Tour, managed by QQ Holidays Travel & Tour Sdn Bhd
Look no further
Search all travel arrangements from hotel, transportation, tours and meals in one go.
Local expertise
We only work with the local suppliers that are friendly, reputable and have in-depth local knowledge.
Seamless & Secure Booking
The booking process is straight-forward and stringent security measure ensures that every guest has a seamless and secure booking experience.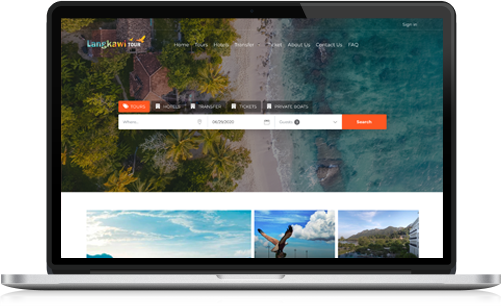 Get started

with Langkawi Tours

Go, Find & Explore with Langkawi Tour, managed by QQ Holidays Travel & Tour Sdn Bhd.
1

Select your preferred tours

2

Purchase tickets and options

3

Pick them directly from your office
Start now